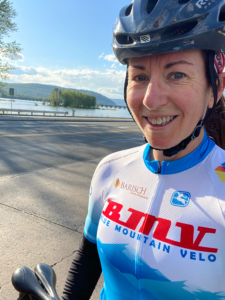 Megan Barto is one of the Race Directors. Megan has always loved bikes. She rode with her father from the time she was a young girl. It wasn't until she was an adult she picked up her first "road" bike. She works full time as a consultant for a software company in the automotive industry. She is currently pursuing her MBA from the University of Arizona. She is also VIce-President of Blue Mountain Velo. She handles all electronic media, graphic design, marketing and public relations.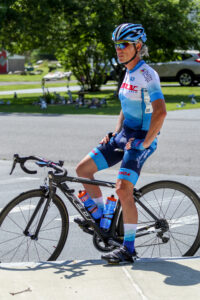 Loren's passion for bicycles dates back to when he was a young boy on his first Schwinn drop bar.
Through grade school, he continued his love of feeling the breeze on 2 wheels and followed his pathway through college and adult years.
In recent years he has competed on an amateur level and worked to bring bicycling advocacy to the South Central Pennsylvania as President of Blue Mountain Velo cycling club. His enjoyment of the sport extends into the community as a leader of club and race training focused rides.
Loren holds a Doctor of Chiropractic degree from Sherman College and extends his knowledge of human physiology in the sport of cycling, and also his understanding of business management to operate, with his partner Megan, On-Time Productions, LLC which promotes cycling events.